Did you know...
Podiatry & Chiropody is covered by Medicash/Simply Health and other similar healthcare insurances.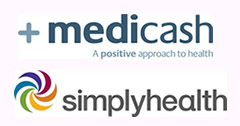 All About Podiatry is a friendly, professional podiatry/chiropody clinic that can cater for everyone's 'foot care' requirements. Established since 2001, we are based in the heart of Runcorn Old Town. The practice has grown on reputation alone and is regarded, by many as welcome relief from painful feet allowing our customers to feel like they are 'walking on air'.
Emma Christiansen is the owner of the practice and graduated with a first class honours in Podiatry in 2004. Emma took over the practice in 2007 and worked part time for the NHS until 2011, she has dealt with a vast range of foot problems including diabetic foot ulcers and specialises in ingrown toenails and nail surgery.
Catherine Snape is an associate who has been with the practice since 2012, she qualified in 2010 from Salford University, after which she worked as a locum in two other private practices. Katy is a valuable member of the team and looks forward to treating patients and implementing her yknowledge and skills with the aim of improving the quality of life of the residents of Runcorn.
We are delighted to be providing our podiatry service to a number of companies in the local area including Everton Football Club, Howdens Joinery, Teva Runcorn, Barclays and Algeos. If your company would like to arrange an onsite clinic please ask staff for more details.